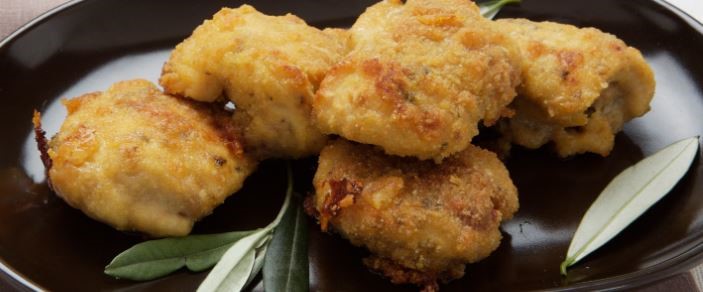 Ingredients:
1 whole chicken (or any other edible part)

1 white onion

1 bunch of paesley

2 carrots

1 heart of celery

2 dl Extra Virgin Olive Oil

1 teaspoon of oregano

2 lemons ( juice).

150 g of grated semi-seasoned caciocavallo

350 g of breadscrumbs

salt

pepper
Historical origin of the dish and curiosities:
Chicken Nissena is a typical Sicilian recipe that comes from Caltanissetta, This recipe is very simple and you can make it using the less noble parts of the animal such as the chicken wings, just mix the pieces of meat obtained, bread them well and fry them.
After having carefully cleaned the chicken, put it in a pot with onion, carrot and celery, all cut into pieces, season with salt and let it boil for about 40 minutes.