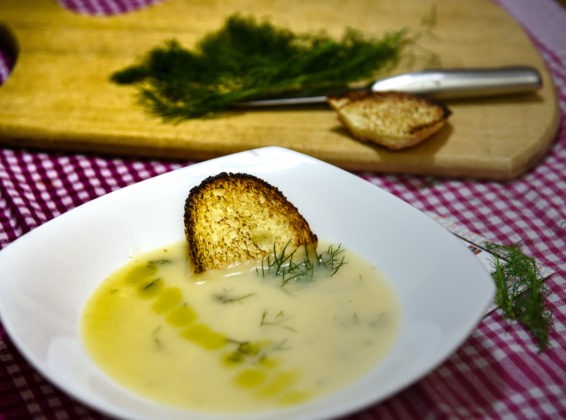 Ingredients:
1 l of water

250 g of durum wheat semolina

2 clove of garlic

2 dl extra virgin olive oil

1 bunch of wild fennel

salt to taste
Historical origin of the dish and curiosities:
Frascatula with wild fennel is a typical recipe from the Enna area. Frascatula represents a polenta prepared with corn or wheat flour common to the whole island. It is a dish of poor origin that was flavored with wild vegetables that were found depending on the season. The one with fennel is one of the many variations that can also include wild chicory or borage. Versions can be found with cabbage and broccoli, for a more delicate flavor.
In its simple preparation, the frascatula must be cooked in the cooking water of the vegetables to absorb their flavor. In the more modern versions it is enriched with garlic, oil, lard and bacon.
Widely used in mountainous areas and in the harsh winter months.
Clean and very finely chop the wild fennel.
Fry the Evo oil in a saucepan with the garlic clove cut into small pieces. Add the water and the sifted flour, a little at a time.
Always mix with the help of a whisk, in the same direction, to avoid the formation of lumps and bring to a boil until the cream of wild fennel has thickened slightly.
At this point add the wild fennel, let it cook for about 3 minutes, until the "frasquatula" has thickened.
Serve still hot, add a drizzle of extra virgin olive oil, some toasted bread, a sprig of wild fennel and serve.