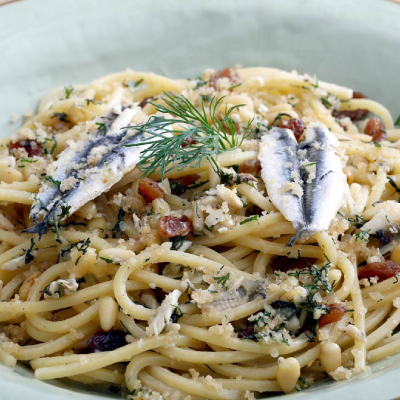 Ingredients for 10 people:
kg 1 Bucatini Pasta

kg 1 fresh Sardinesf

100 gr Extra Oil Virgin Olive

1 Fennel Wild

50 gr Whinte Wine 

50 gr Raisins

30 gr Salted Sardines

40 gr Pine Nuts

250 gr Onion

2 Saffron Sachets

Salt and Pepper To taste
Historical Origin of the Dish:
According to legend, the dish was prepared by the cook Arab gereral Eufemio at the siege of Syracuse.
After many days of navigation to reach the land of trinacria, the supplies of food on the ship were exhausted, so when we reached the coast, the cook commanded the troops to go ashore and to collect everyting that was edible. Vew more…
Artichokes cà stage i l'ovu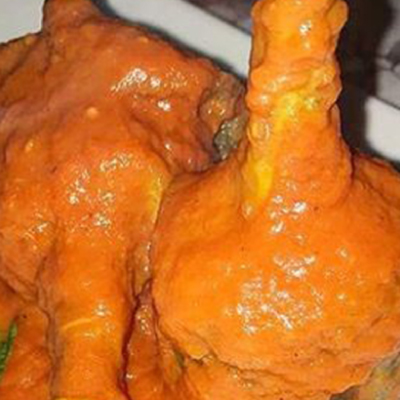 Ingredients for 6 people:
6 fairly large artichokes of equal size

200 gr of breadcrumbs

200 gr of pecorino cheese with grated pepper

4 minced garlic cloves

2 bunches of chipped parsley

3 salted and boned anchovy

2 glasses of water

3 

dl

 

Extra Virgin Olive Oil

1 Lemon salt and pepper to taste.
Historical Origin of the Dish:
Although know to the Romans, the artichoke was abandoned for a long time and reappeared at the edn of the Middle Ages due to large imports from Ethiopia. In Italy it is traced first in Tuscany, then in Veneto and finally, we find it in Sicily in the sixteenth century. In island cuisine, artichokes are widely used, second only to aubergines.. Vew more…