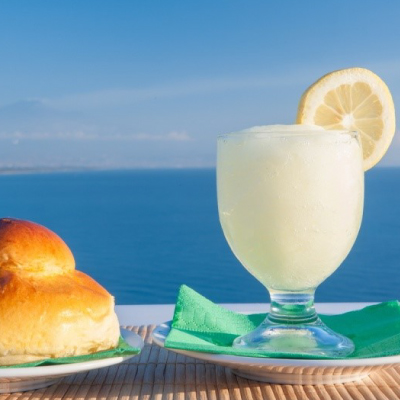 Ingredients:
a liter of natural water
270 ml of organic lemon juice (better if verdello)
250 gr. of refined sugar
Historical origin of the dish and curiosities:
To obtain this excellence of our confectionery tradition it is necessary to implement a little secret: In fact, a lemon split in four must be macerated in a liter of water for about an hour; in this way the aromatic substances present, both in the zest and in the lemon, will dissolve in the water.
After the zest, add the sugar to the water, mix well and melt over the heat, without boiling, until the sugar is completely dissolved.